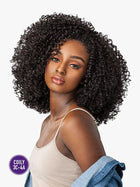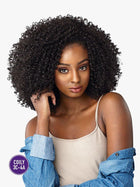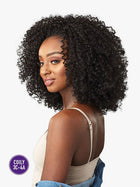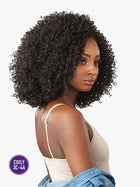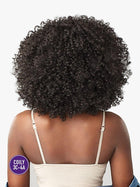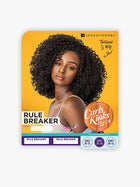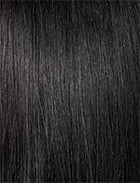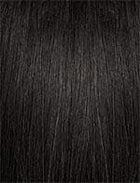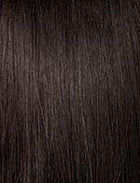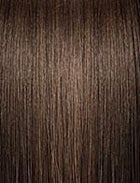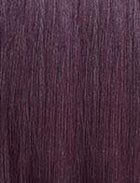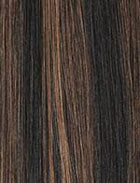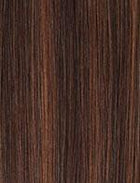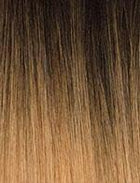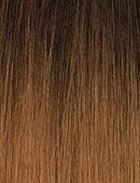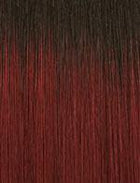 100% PREMIUM FIBER

 

Get ready to define natural beauty on your own terms.
The Curls Kinks and Co.® collection celebrates the versatility
and styles that make natural hair so unique.

 CKCo is a well curated collection of textured styles
that mimic rod-sets, twist-outs, pineapples, and
other go-to natural looks.

As you know, not all Naturals are created equal, so
this is an invitation to Affirm Your Personality,
Embrace Your Style, And Enjoy The Journey.

TAILORED TEXTURES

 CURLY (3B–3C) :
Juicy Spring Curls That Fall Into An Elongated, Open S-pattern.

COILY (3C–4A) :
Tightly Coiled Ringlet Strands In A Compact S-pattern.

KINKY (4B–4C) :
Pillowy Strands In A Range OfSuper Tight S & Z-patterns.

. . . . . . . . . . . . . . . . . . . .

STEP BY STEP INSTRUCTIONS

Part the hair from temple-to-temple then comb forward and insert front comb.
•
Push the cap down and insert back comb.
•
Comb hair over part and blend for desired look.

. . . . . . . . . . . . . . . . . . . .

BLENDING TIPS

If your unit has tighter curls than your natural hair,
try doing a twist out or braid out on your natural hair to blend.
•
If your unit has looser curls try a rod-set or bantu knot-out on your leave-out.
The less hair you leave out, the easier you will be able to blend.
•
Take it up a notch. Try a topknot, mixing your leave-out with
some of the hair from the front of the unit.




MAINTENANCE

• Gently detangle the hair from ends to roots using a paddle brush or wide tooth comb.
• Turn the wig inside out and wet the hair with lukewarm water from the top (cap) to reduce tangling.
• Apply shampoo in a downward motion and rinse until water runs clear. Do not rub the cap when washing.
• Turn the wig cap back and repeat above steps with cold water when applying conditioner.
• Gently squeeze out excess water and pat dry with towel. Do not roll or rub the hair into a towel.
• Place the wig on a wig stand and air dry. We recommend using smaller head size to avoid stretching the cap.
• Apply a small amount of hair lotion or serum, as needed.
• If applying glue or tape, be sure to only apply on lace material.